Raleigh: Twelve Potential Benefits of Ozone Therapy EBO2
Raleigh: Twelve Potential Benefits of Ozone Therapy EBO2
WHAT IS EBO2, OR EBOO THERAPY?
EBO2 stands for Extracorporeal Blood Oxygenation and Ozonation. This treatment is a minimally invasive intravenous procedure that works as a blood filtration system–it is basically like an "oil change" for your blood.
WHO SHOULD TRY EBO2?
For over a century, this form of ozone therapy has effectively and safely been utilized as a part of an overall treatment plan for: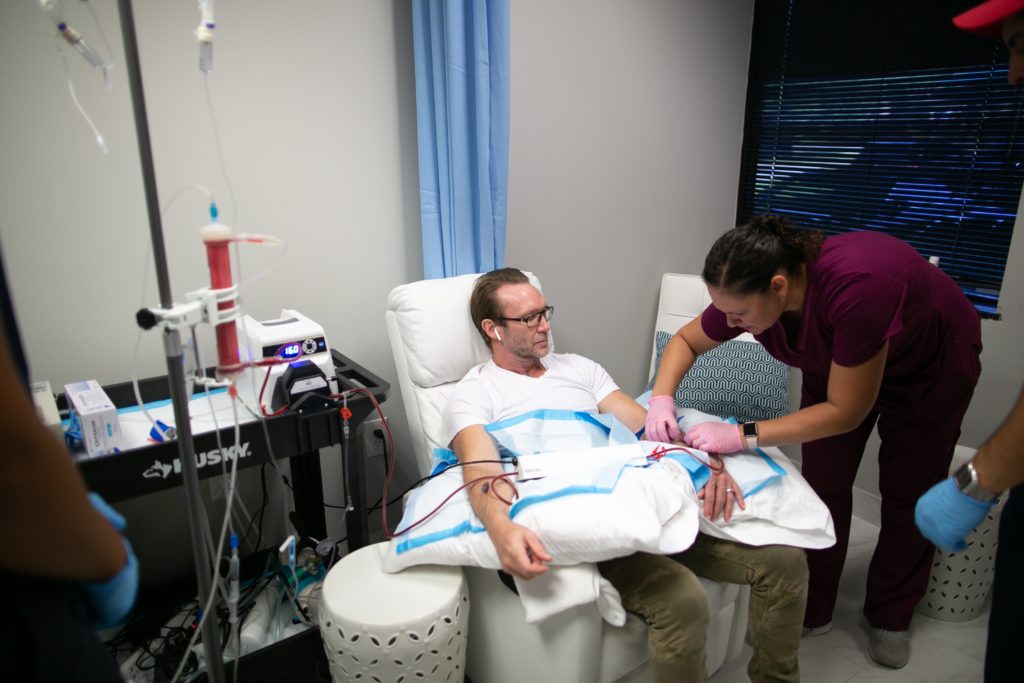 Cardiovascular disease
Diabetes
Lyme disease
Chronic hepatitis
Herpes
Chronic fatigue syndrome
Chemical sensitivity
Macular degeneration
Chronic bladder conditions
Colitis
Autoimmune diseases
Crohn's disease
If you suffer from any of the conditions listed above, or just want to know if EBO2 might be right for you, get in touch with us–we'd love to help you!
HOW DOES IT WORK?
EBO2 re-circulates all a patient's blood (5-7 liters) over a period of 45 minutes for treatment with medical ozone to remove extra inactive proteins which lead to autoimmune related disorders, separate fats, cholesterol, heavy metal toxins, and diseased dead cells and then traps and removes impurities and fats in special patented filtration system. Medical ozone therapy is already a well-established alternative and complementary therapy in most major European countries, including Germany, France, Italy, Austria and Switzerland.
WHAT DOES IT DO FOR YOU?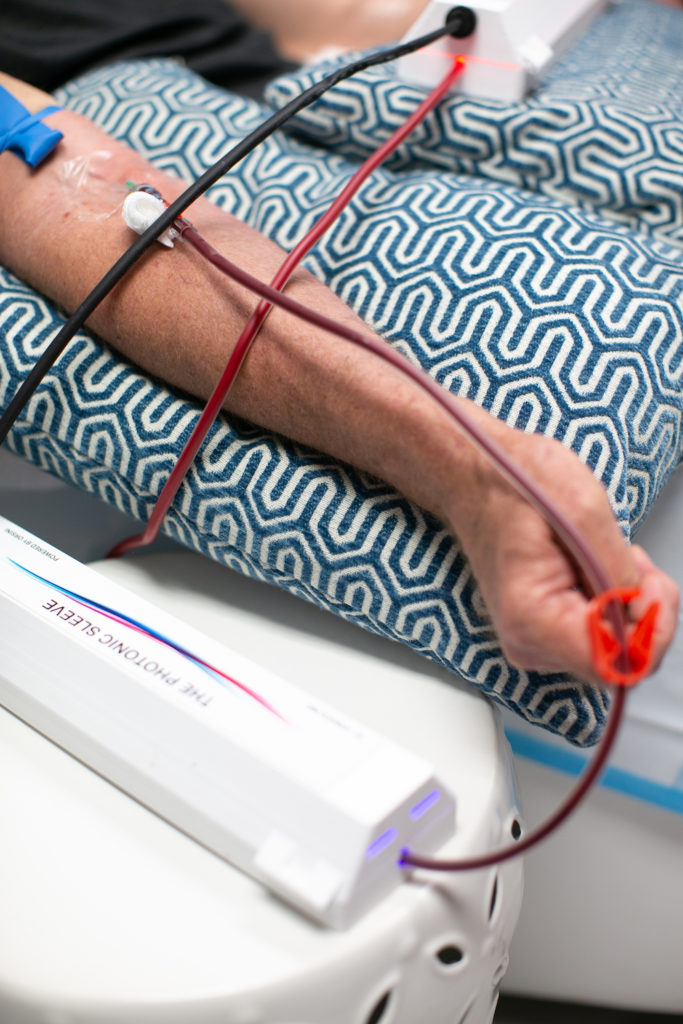 EBO2 allows for the reduction of chronic inflammation, and creates a watershed of positive impacts on the quality of life and performance of its patients. Lipids, plaques, heavy metals and other toxins get trapped in the blood over time. EBO2 uses filters to scrub and clean the blood. EBO2 is the ultimate blood detoxification.
The Potential Benefits of EBO2 include:
Reducing the pathogen load of patients (Bacteria, Viruses, Fungi)
Strengthening and modulating the immune system
Reducing oxidative stress
Down regulating inflammation
Removing inflammatory proteins (which can lead to autoimmune disorders)
Removing heavy metals, mold, and other toxins
Removing excess cholesterol and fat from the bloodstream
Balancing blood pressure
Increasing physical performance
Removing excess cholesterol and fat from the bloodstream
Increasing stem cell proliferation and mobilization.
Reestablishing overall homeostasis in the body
If you'd like to know if the EBO2 protocol is right for you, we would love to help!